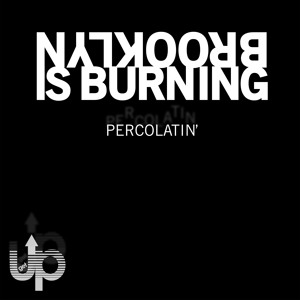 Brooklyn is Burning – Percolatin' (Get Up Recordings)
0
about music
Coming Soon From Get Up Recordings------------------ 1. Percolatin' 2. Percolatin' (Eli Escobar Remix) 3. Percolatin' (Michael Magnan Remix) Get Up Recordings continues a steady string of releases with "Percolatin'" from the New York City based collective Brooklyn is Burning (Nita Aviance and Adam Joseph). Nita Aviance is one of the most sought after DJs in the NYC underground club scene and has been creating a buzz with his production work, especially his remixes for Scissor Sisters and Beyonce. He is also currently one half of DJ/production duo The Carry Nation. Adam Joseph is a prolific producer, songwriter, and vocalist. He was featured on super-producer Bob Sinclar's album Born in 69 with "The Way I Feel." "Percolatin'" is a bumping dance track reminiscent of the '90s house scene. With its melodic keys, catchy vocal hook and infectious bass line, it is sure to become a future house classic. The release features remixes from fellow NYC DJ/producers Eli Escobar and Michael Magnan. Eli Escobar is the quintessential New York City DJ. Over the past ten years he has built a reputation around his parties, emerging as one of the most talented DJs in the NY dance scene. His talent as a remixer is reflected in the wide range of artists who have sought him out to turn their songs into something specifically his own. The list boasts of work for Diplo, M.I.A., Britney Spears, Chromeo, Holy Ghost!, Pase Rock, and Amanda Blank. His remix for "Percolatin'" gets his signature acid treatment accompanied by some dark funky house beats and jackin' vocals. DJ/producer Michael Magnan dwells amongst the downtown music and fashion scene which inspires his creativity, which in-turn inspires others. Magnan fuses art, music. and fashion together on his popular blog Wickephobica and with his involvement in the House of Ladosha collective. He is also one half of the DJ/production duo Fatherhood along with Physical Therapy. His remix of "Percolatin'" is very reflective of his DJ style: dreamy runway. This package is a must have for the underground house heads. . Label and Artist Links:
www.getuprecordings.com
soundcloud.com/brooklyn
-is-burning" target="_blank">www.
soundcloud.com/brooklyn
-is-burning
View more music