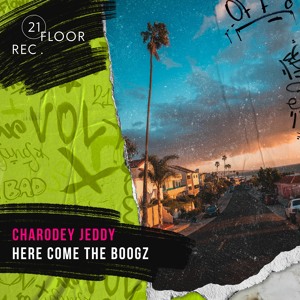 Charodey Jeddy – Here Come The Boogz [Funk]
2
about music
⏬ / 🔊 → www.gate.fm/rU7F7I
The past?.. Don't hold onto it, but don't forget about it, either. It is the Past that teaches, empowers and inspires us — to live and dance, to run, and fly, to love today and ever.
Past! Take the best from it! The rhythm and vibe, the sound and style. Take a deep dive to imprint new meanings onto your dreams and energy. Wake it up and let the boogie funk and break beat become and sound as one.
The past is a perfect match for the future. It makes us closer. Find emotions, feelings and affection in your heart. Make the best of it. Here it comes.
🙌 Music by Charodey Jeddy:
Apple Music: apple.co/2JpWMRf
Spotify: spoti.fi/2Ngbsoa
Soundcloud: soundcloud.com/charodeyjeddy
Facebook: www.facebook.com/charodeyjeddy
🙌 Mastering by Ivan Makvel:
www.facebook.com/makvel
thesleepersrecordz.com
View more music