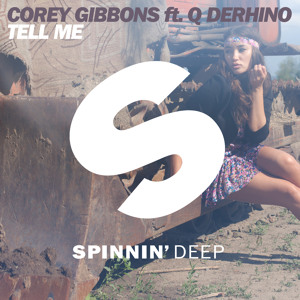 Corey Gibbons Ft Q DeRHINO – Tell Me (Original)
0
about music
Corey Gibbons ft. Q DeRHINO - Tell Me (Original Mix) is OUT NOW. Download your copy here:
http://btprt.dj/1qU6tGU
Great deep house by Corey Gibbons and Q DeRhino. Tell Me boasts amazing chopped vocal samples, a massive upright bass line and great melodies. Picture a sunset on a pearly white beach and you'll know what were on about. DJ Feedback: Pete Tong / BBCR1: Will play out! Nora & Pure: Niiice vibe Sander Kleinenberg: Can i kick it? Nice n floaty vibes. wil lwork in those early hours Bakermat: Like it SASCH BBC: Beauty! Human Life: Cool stuff Full Intention: Both mixes sound cool Sister Bliss: echoes of Lou Reed " Walk on the Wild Side" ?? Love this organic sound! Perfect for summer! Darin Epsilon: Both are well produced but I prefer the classy remix by in.deed Marco Lys: in.deed remix for me! Deniz Koyu: Good! OH SNAP!: Cooooo vibez! Greg Cerrone: Nice one Julio Navas: Nice deep beats. Original is the one for me thank Redondo: Great stuf!! Bustin Stallone: so much funk and style Adam K: Very now, nice!
View more music