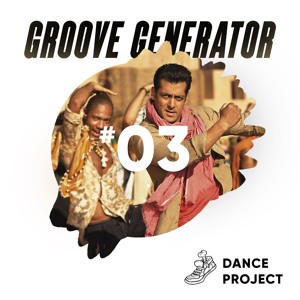 Danceproject – Groove Generator, No. 3 | Bollywood & Indian Edition
1
about music
🎧 Stream and Download: danceproject.ffm.to/gg-3
Tracklist:
We are pleased to present you a new series of exclusive beat shows called Groove Generator.
Each Groove Generator will have its own theme. Beatmakers are not limited to anything. The main thing is that it must be interesting and danceable.
Supervises this show Charodey Jeddy.
Anyone can participate in them.
The third theme of our Groove Generator is Bollywood & Indian Vibes.
A theme that inspired and continues to inspire huge numbers of heatmakers, producers, dancers and music lovers from different parts of the world.
Despite the same theme, the palette of sampling tracks is very diverse from light and relaxing rhymes and melodies, to dark and deep underground tones and broken beats, so everyone will find what he likes.
———- RU ———-
Третей темой нашего Groove Generator стали Bollywood & Indian Vibes. Тема, которая вдохновляла и продолжает вдохновлять огромное количество битмейкеров, продюсеров, танцоров и любителей музыки с различных уголков мира. Несмотря на одну и ту же тему палитра треков Генератора очень разнообразна от легких и расслабляющих ритмов и мелодий, до темных и глубоких андеграунд тонов и ломаных битов, поэтому каждый найдет то, что ему нравится.
Charodey Jeddy is superviser:
SoundCloud : soundcloud.com/charodeyjeddy
Bandcamp: vobr.bandcamp.com
Special thanks to all producers from this show:
– Dencha: www.facebook.com/crispomusic
– CROWZ BEAT: www.facebook.com/crowz.beat.9
– Rief Chocka: soundcloud.com/riefchocka
– DaveeThePlaya: soundcloud.com/daveetheplaya
– Kao: soundcloud.com/kaothekangaroo
– Roddy Beats: soundcloud.com/mbyroddy
– IK-EY: soundcloud.com/k-ey-bts
– DordjeSoundSystem (D55)
– FinalKombo
– Maze-O-Ratti
🎵 Genre: Electronic Hip-Hop / Abstract Hip-Hop
View more music