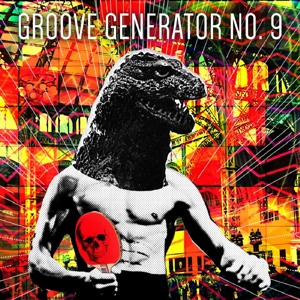 Danceproject – Groove Generator, No. 9 | Ping-Pong Mode
0
about music
⏬ / 🔊 → danceproject.bandcamp.com/album/groove-generator-no-9
Tracklist:
1. Charodey Jeddy – I'll be Waiting
2. PurpleD – Blessings
3. Maze-O-Ratti – Insider
4. A B R A – Atlas
5. FinalKombo – FreeFall
6. BadBoneBeats – Kaokitbeat
7. KAO – Hit'em first
8. Roddy – Nightmare
9. Magic Flowers – Groove Generator
10. D55 – Kurkuma (feat Charodey Jeddy)
11. Maze-O-Ratti – Take a break
ℹ️ We are pleased to present you a new series of exclusive beat shows called Groove Generator.
Each Groove Generator will have its own theme. Beatmakers are not limited to anything. The main thing is that it must be interesting and groovy.
Supervises this show Charodey Jeddy.
Anyone can participate in them.
ℹ️ Special thanks to all producers from this show:
Charodey Jeddy is superviser:
SoundCloud : soundcloud.com/charodeyjeddy
Bandcamp: vobr.bandcamp.com
Facebook: www.facebook.com/vobr.blaze
WANT PARTICIPATE?
Send your info here: soundcloud.com/charodeyjeddy
Or here: [email protected]
credits
released September 14, 2018
ℹ️ Special thanks to all producers from this show:
↪︎ PurpleD
↪︎ FinalKombo
↪︎ BadBoneBeats
↪︎ Maze-O-Ratti
↪︎ KAO
↪︎ Magic Flowers
↪︎ Roddy
↪︎ A B R A
🎵 Genre: Beats / Battle Beats / Abstract / Wonky / Chiptune
View more music