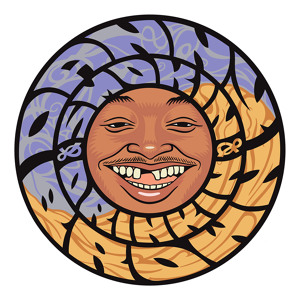 Danny Brown – Smokin & Drinkin (TroyBoi Remix)
0
about music
Buy on iTunes: http://smarturl.it/SDmixes
Danny Brown's "Smokin & Drinkin" first appeared on his critically-acclaimed album Old as the debauched peak of Side B, and has since become a staple of his live shows and a true fan favorite. So it's only right that Danny's anthem (produced by Fool's Gold captain A-Trak and JMIKE) gets a summer single of its own, complete with remixes from some of electronic music's biggest names and wildest upstarts.
Boys Noize strikes first with a frantic blend of breakbeats and rave stabs, while FG newcomer TroyBoi turns in a technicolor trap masterpiece. Jack Beats slow "Smokin" down to a late-night acid house stomp, and Jersey club king DJ Sliink closes the party with a heavy dose of basement bass. The whole package comes wrapped in appropriately psychedelic cover art from Detroit's own underground comics hero, Motorbooty creator Mark Dancey, and will be available on limited edition picture disc vinyl from Fool's Gold later this year.
The "Smokin & Drinkin" remix EP is out NOW!



https://soundcloud.com/djsliinkbbc
View more music