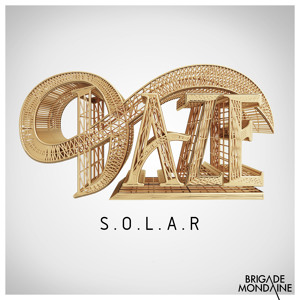 Daze – Thinking About You
0
about music
S.O.L.A.R EP order link :
https://itunes.apple.com/fr/album/s.o.l.a.r-ep/id729625864
https://imdaze.bandcamp.com/album/s-o-l-a-r (exclusive : 3 bonus tracks)
Daze, a guy straight from France, that produces Nu-Funk music with his vintage synths, vocoders and talkboxes.
When he was a kid, he has fallen in love with the funk teachers like Cameo, Zapp & Roger to D-Train, Skyy, Midnight Star, George Clinton and all the New-York's Funk underground scene. Funk has always and will always take an important part in his heart & in his compositions.
His music is made without any sample, using only his vintage synthesizers like his "teachers" did years ago, so this is real stuff baby, not laptop music.
S.O.L.A.R (which means Sound Of Love Around Radios) is all about funk and emotions. Be ready to share this positive and energic music & spread the world!
1 – S.O.L.A.R (Sound Of Love Around Radios)
2 – Something on your mind
3 – Childhood dreams
4 – Thinking about you
5 – The One
View more music