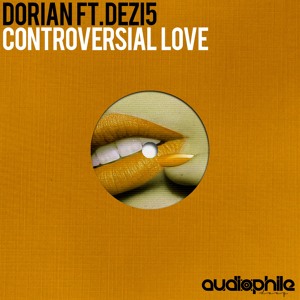 Dorian Feat. Dezi5 – Controversial Love (Original Mix)
0
about music
Stores -Beatport: bit.ly/ContLoveBP
Juno: bit.ly/ContLoveJuno
iTunes: bit.ly/ContLoveiTunes
Spotify: bit.ly/ContLoveSpot
Dorian – the latest moniker of producer Brad Dale is named directly after his favorite music mode/scale. After nearly a decade of electronic releases as Molecule, Djing, forming and producing for the acclaimed Dallas Based indie electronic outfit Ishi and side stepping into more experimental productions as Echo Conscious, Brad comes full circle into a more focused, direct dance floor excursion as Dorian. Teaming up with local vocal talents is a priority for Brad on Dorian productions, and this release showcases the talented Dezi5. 'Controversial Love' brings both shades of flavor with the original mix bringing a more fun mix, while the 'Reality Dub' brings a darker more mysterious flavor of approach.
Release: May 13th, 2015
Contact [email protected] for inquiries regarding this release!
View more music