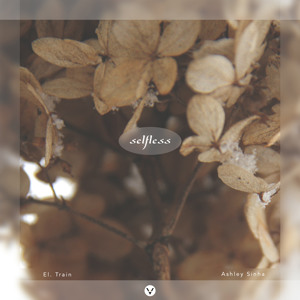 El. Train – Another World
0
about music
Showcasing visual and vibe artists, all while giving back to the community is what we're all about!
It's exciting to finally share the third song from our first Selfless EP by our good homie @eltrainmusic. When we think of the word persistent and determined we think of El. Train. We had the pleasure of getting to know him on a personal tip and we're happy to say that he has some amazing things in store. Learn more about his journey from our video interview (link below). His vibe is joined together with visuals by the stunning Ashley Sinha. She's an incredible photographer that's able to capture intimate moments and tones. We're especially a fan of her subtle shots that tell stories from an environmental or nature standpoint. Just take a look at her instagram to understand.
Selfless is a month long campaign where independent musicians donate songs to support an art/music based non-profit or charity. These two artists are submitting their pieces of art to support the non-profit, Musicians Without Borders. MWB mission is to bring music to areas torn by war and conflict worldwide.
Cover Photo by Ashley Sinha – instagram.com/ashleysinha

Cover Design by @MontyLov
El. Train Interview – visualvibez.com/kick-back-ep-14-el-train/
Visit our site for more details – visualvibez.com/selfless/
View more music