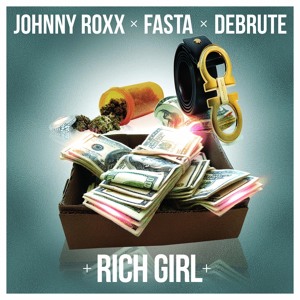 Johnny Roxx x Fasta x Debrute – Rich Girl (Hit BUY FOR DL)
0
about music
#DOWNLOADLINK
http://hypeddit.com/index.php?&fan_gate=iE6yGAbuSSsCbSiIY3d$
We are back with a Zurich-Amsterdam-Marrakech connection on this one. For this track I teamed up with Johnny Roxx & the Talented Mr. Debrute to create a sleazy dancehall-bass banger.
The song was already finished for 90 % last year, we took the time to finish it up this year and release it for the summer in sight. Check out the remix we made of this classic of Lochie Lou and Miche One – Rich Girl.
Enjoy the music & play it loud!
View more music