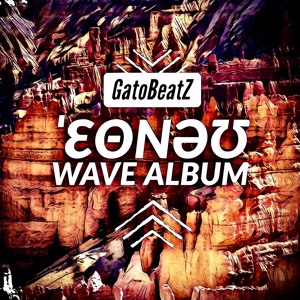 GatoBeatz – German Stars
2
about music
Happy to present you the most abstract ETHNO WAVE ALBUM by GatoBeatZ!
Combination of a variety of musical directions with the mandatory presence of traditional ethnic motifs. Just listen to those musics! Hear the wind blowing to your ears and whispering something very secret… This album is a great gift to all ethnic music lovers – for those, who want to be smoothly parachuted into action, take a rundown to trance, follow the waves of absolutely abstract tracks and varieties, small experimental things and utterly insane texts!
Shimmering heat of music from all over the world! ETHNO WAVE ALBUM is a collection of music from Saudi Arabia, the USA (Hawaii State), Columbia, China, Scotland and many others. It guarantees you a bamboo xylophone and possibility to travel around uninhabited islands of your consciousness.
And one more surprise: there are two additional bonuses to the album with parts of different percussion. It took almost two and a half months to create and record this album, art music compositions, master it to the perfect and clear sounding.
Exciting electronic music with Asian-Brazilian rhythms, fantastically interesting harmony that brings you variety of emotions and impressions! All this in ETHNO WAVE ALBUM by GatoBeatZ!
—————————————­­—————————————­-­——–
Music and mastering by GatoBeatz:
● SoundCloud – soundcloud.com/gatobeatz
● Bandcamp – gatobeatz.bandcamp.com
View more music