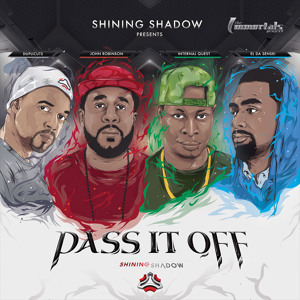 Immortals Project Feat. El Da Sensei, John Robinson & Internal Quest – Pass It Off (Dirty)
0
about music
Official Video: bit.ly/PIOVideo
This song has New Jersey emcees doing what Jersey emcees are known for – annihilating microphones with total disregard for personal safety.
'Combat Specialist' El Da Sensei, 'Special Ops' personnel 'Internal Quest', and 'Auxiliary Weapons Specialist' John Robinson proceed to verbally execute all microphones and 'Pass it Off' to one another in this lyrical joust/sparring session. 'Commanding Tactician' Duplicuts provides the soundtrack.
Enjoy!
View more music