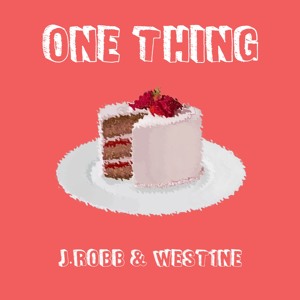 j.robb x west1ne – One Thing
2
about music
Our very own west1ne linked up with Baltimore-based producer j.robb to bake this delectable cake they call 'One Thing', sampling Amerie's hit '1 Thing'. We couldn't be happier to release one of a series of insane collaborative tracks these two have and hopefully will continue to put out. Enjoy!
Discover j.robb:
Soundcloud: @jrobbdaproducer
Facebook: facebook.com/swagsurfgawd
Twitter: twitter.com/jrobbbeatz
Instagram: instagram.com/swagsurfgawd
Discover west1ne:
Soundcloud: @west1ne
Facebook: facebook.com/doubleyouowe
Twitter: twitter.com/doubleyouowe
Original artwork by Jean Valencia:
Tumblr: http://veanjk.tumblr.com/
Twitter: https://twitter.com/veanjk
View more music
Danceproject.info - a non-profit product, and it is thanks to the advertising we support and develop our services.

We would be grateful if you disable AdBlock on our website.

Thank you.