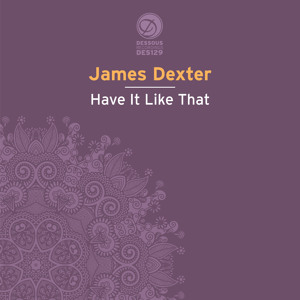 James Dexter – 120
0
about music
out now: Dessous.lnk.to/HaveItLikeThat
www.facebook.com/JamesDexterFan
www.facebook.com/dessous.rec
www.twitter.com/Dessous_Rec
www.dessous-recordings.com
Sublime and slinky four tracker from James Dexter on Dessous Recordings – Steve Bug's label for the deeper side of house.
The Young Brit shows his mastery of the form with an EP that combines effortlessly club-ready grooves with exceptional sound design and a strong melodic sensibility.
Dexter clearly know a thing or two about creating dance oor moments, with each track exhibiting a classiness that belies his age.
Have It Like That kicks things off with a chugging, hypnotic feel and crisp drums providing the basis for a cool vocal hook and thick, warm bass.
No Time gets a shade deeper and no less funky, while Get To This points a little further towards the center of the dancefloor.
A1. Have It Like That
A2. No Time
B1. Get To This
B2. 120
View more music