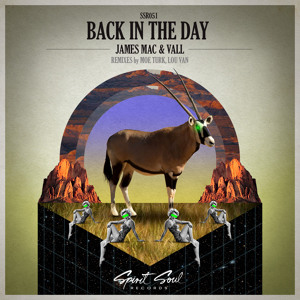 James Mac & VALL – Back In The Day (Moe Turk Remix)
0
about music
BUY bit.ly/BackInTheDayEP
SPIRIT SOUL YOUTUBE ✖ bit.ly/1hiEJvp
SSR MERCHANDISE ✖ bit.ly/DizzyJamSSR
BEATPORT ✖ btprt.dj/19uOqFn
SPIRIT SOUL RECORDS ✖ on.fb.me/1eiARWR
FOLLOW ✖ @spiritsoulrecords
TWITTER ✖ bit.ly/1n20HpF
***************************************************
www.facebook.com/jamesmac.dj

[email protected]
James Mac & VALL is making debut on SSR.
This piano loving track is like taking a time machine into the 90's. We all remember what made us love it and what came with it. Cassette tapes, waiting for it to be played on the radio so you could record it and play it over and over. This is the same feeling we get with this track. Work as well in the summer as in the winter. The melody toped of with the piano and the vocals in the middle is just heart breaking… In a good way !
On the remix side we have Moe Turk.
Now this guy is no newcomer for frequent SSR listeners. Once again he totally kills it and hand over a deep lush masterpiece. Once this kick in and you hear the bass you know it is time to be alive and slide out of those sandals you are wearing, better suited with dance shoes yes!
The second remix is by Danish Lou Van. We feel in luck on this one as it once goes deeper than the original. Great stabs, pads and harmony sych together and fill the last place perfectly.
Artwork by www.facebook.com/synaesthesik.synaesthesik
vimeo.com/synaesthesik
www.flickr.com/photos/synaesthesik/sets
View more music