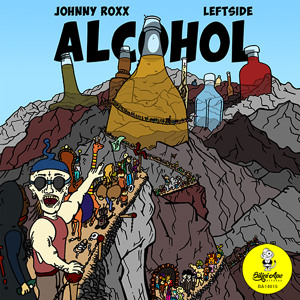 Johnny Roxx feat. Leftside – Alcohol (Original Mix)
0
about music
Like the track? Click the [Repost] ↻ button!
Johnny Roxx feat. Leftside – Alcohol (BA14015)
Artist infos:
Johnny Roxx
www.johnnyroxxmusic.com
@johnnyroxxmusic
www.facebook.com/johnnyroxxoff…
Leftside
www.facebook.com/Leftside
@leftsideja
(p)+(c)2014 Bikini Ape Records (Switzerland)
www.facebook.com/bikiniape?fref=ts
@bikini-ape-records
Licensing contact:
bikiniape@gmail.com
Like us on facebook and subscribe to our youtube channel to be up to date!
View more music