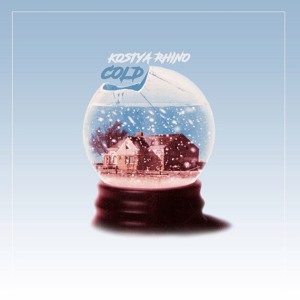 Kostya Rhino – Cold | Free Download
2
about music
Не смотря на то, что только-только пришла осень к нам, где-то на севере постоянный холод. Сейчас предлагаем вам не садиться, а просто включить этот трек, наслаждаясь каждым его звука ощутить эту прохладу и в то же время свободу.
Трек "Cold" от Kostya Rhino не оставит вас быть равнодушным к этому стилю музыки.
—————————————-­­—————————————­-­——–
Despite the fact that just came to us fall somewhere in the north of constant cold. Now we offer you not sit down and just play that track, enjoying his every sound and feel the coolness at the same time freedom.
The track "Cold" by Kostya Rhino will not leave you to be indifferent to this style of music.
—————————————-­­—————————————­-­——–
Music and mastering by Kostya Rhino
● SoundCloud – soundcloud.com/rhinoshow
● Bandcamp – rhinoshow.bandcamp.com
—————————————-­­—————————————­-­——–
Label – Danceproject:
● SoundCloud – soundcloud.com/dance-project-official
● Facebook – facebook.com/danceproject.info
● Instagram – instagram.com/dance.project
● Twitter – twitter.com/danceproject190
● Vk – vk.com/dance.project
—————————————-­­—————————————­-­———
View more music