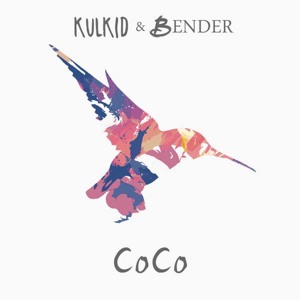 Kulkid x Bender – CoCo (Original Mix)
0
about music
Twitter: twitter.com/BenderMusic_Facebook:
www.facebook.com/KeithBenderMusic
Instagram: instagram.com/sirpluralot Facebook:
www.facebook.com/itskulkid
Twitter: twitter.com/itskulkid Soundcloud: @Itskulkid Fun facts .Ed Sheernan ghost wrote the song "Coco" & sold it to OT Genasis. Most people don't know that prior to his sucess in music, Ed was a coke dealer who smuggled drugs in his guitar case. With his auspicious red hair, & innocently goofy face, he was the perfect mule for making and selling cocaine. .The singer on this track is an elderly grandmother who's admitted, she does indeed have baking soda. With over 15 grand kids, who visit her daily, Grandma makes more cookies then the pilsbury dough boy. She told us that baking soda is one of the secret ingredients for her famous chocolate chip sugar cookies; so she buys it in bulk at Costco's to insure she never runs out. .
View more music