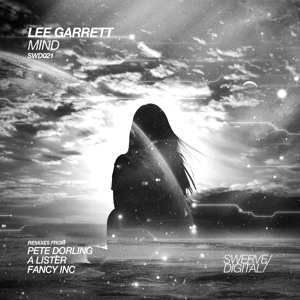 Lee Garrett – Mind (A Lister Remix)
0
about music
Brighton's very own Lee Garrett debuts on Swerve Digital with 'Mind'. This new release comes loaded with a killer package including remixes from Hot Creations' Pete Dorling, A Lister and Brazilian tech house funksters Fancy Inc.
————————
Release Date: 20th February 2017
Cat. Code: SWD021
Pre-Order from Beatport: http://btprt.dj/2kDvvQo
————————
Support from: Prok & Fitch, Miguel Bastida, Rhythm Masters, Sante, Russ Yallop, Jey Kurmis, DJ S.K.T, Ben Mono, Treasure Fingers, Vanilla Ace, Vibe Killers, Dirty Secretz, Brett Gould, Tall Paul, Under_Score, Adrian Wöllhaf, Blacksoul, Rich Wakley, Jhonnson, Agent Greg, GW Harrison, Ronnie Spiteri, Kaiser Souzai, Riaz Dhanani, Wax Worx and many more
————————
'Mind' in testament to Lee Garrett's recent master plan to produce and release 12 tracks in 12 months: An instant attention grabbing, moody, driving tech house track with a gritty bass line, trippy leads and a soulful but powerful female voice that pounds straight through your mind, body and soul.
As Lee reveals "This is the first track after spending 4 years out of the studio. Having gained the passion & confidence to create again. With energy & drive to make music again – this is exactly what I feel this track has."
Remix-wise, the man of the moment Pete Dorling delivers in spades with his unique blend of house & techno to drop a cracking take already tried and tested with immense reaction at Elrow. A Lister continues the pace with an effective, no-frills quality house offering and finally Brazilian duo Fancy Inc keep the tech house flowing with another quality cut.
Lee Garrett has supported some serious International and Domestic names. It is fair to say he understands what is required to make people dance! Having held residencies at the leading venues in his hometown of Brighton & in the UK from the age of 17, Lee is now resident for The Arch (Formally The Zap & Digital) & occasionally his services are used at the infamous Concorde2 where recently he supported dance music legend such as Sasha.
————————
Lee Garrett
@lee-garrett
www.facebook.com/leegarrettdj
www.twitter.com/leegarrett86
www.Instagram.com/leegarrett
Pete Dorling
@petedorling-1
www.facebook.com/PeteDorling
www.twitter.com/Petedorling
www.instagram.com/petedorling
A Lister
@alexlister
www.facebook.com/a.lister.music
www.twitter.com/AlexListerMusic
www.instagram.com/alexlistermusic
Fancy Inc
@fancyinc
www.facebook.com/fancyincmusic
www.twitter.com/fancyincmusic
www.instagram.com/fancyincmusic
View more music