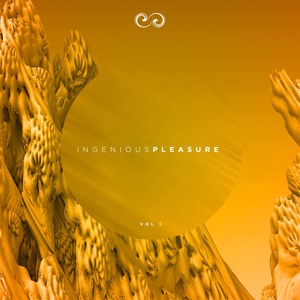 Lege Kale – 6th God (Drake Flip)
0
about music
Discover the sounds of @legekalemusictwitter.com/Lege_Kale
More Ingenious Sounds: https://soundcloud.com/souletiquette/sets/souletiquette-ingenious-pleasure-compilation
Feel The Resonance of the Abstract Sound that takes you through a place beyond your imagination creating a vivid vision only you can embark on.
Souletiquette the Visionary Label/Radio show with the Timeless Abstract Sound from Ireland unveils their much anticipated "Ingenious Pleasure" Compilation orchestrated and Executive Produced by the Founder of Souletiquette, A uniquely unique individual on Quest of Greatness DJ Scorpio Abi.
With just a few tracks out from the Compilation, it truly has been a ride of the rainbow, giving out beautiful, ethereal, Funky and Infectious vibes that takes you on a journey through each spectrum of the rainbow.
From around the globe, with their own style, individuality, all Ages and twist all came together to create this Majestic Masterpiece.
20 Multi-talented Producers such as Etched [@etchedofficial] from London UK, Invention [@Invention] from Canada, TSURUDA from Los Angles US, SELVSSE [@selvsse] from London UK, Jengi Beats [@Jengibeats] from the Netherlands, HXNS [@hxns] from United States, Philippe Edison [@philippeedison] from Houston Texas US, C Y G N [@cygn-artist] from France, Oshi [@oshimakesmusic] From London UK, GDNA [@gdna-music] from Los Angeles US, Howie Lee [@howielee] From Beijing China, Da-P (dabeatX) [@dapdabeatx] from Montreal Canada, Lege Kale [@lege-kale] from United States, DrewsThatDude [@drewsthatdude] from Hempstead NY, The Theorist [@thextheorist] from Toronto , NeguimBeats [@neguimbeats] from Brazil, Kun [@kun] from Sydney, Australia, Shagabound [@shagabond] from Canada, JR Jârris [@jrjarris] from San Diego and Mozaic [@mozaic-ago] from United states.
There is something for everyone and all kinds of deep emotion to be brought out in this grand Compilation. Laidback chill vibes to get lost in it deep ocean of pure bliss, music to travel through the inception of your mind, funky music to two step to, Music and Remixes to bump and Wild-out to with a legendary screw face on your face, Unfathomable Bounce and Music to make you say that Rick Ross "UH" Ascending you into a glorious Rap God Mode.
Truly a Compilation that words alone cannot express the Radiant Beauty of it.
This is what is at the end of the Rainbow that Big Chest of Gold. Have a listen and Let go and Let you whole body experience the Midas Sensation of the "Ingenious Pleasure".
Executive Produced & Compiled By DJ Scorpio Abi
Written By Daniel Adesina
Artwork By Elyn Kazarian
View more music