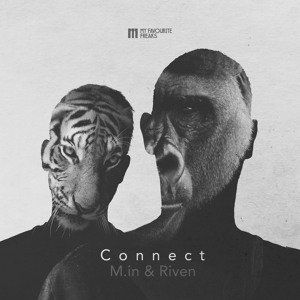 M.in & Riven – Connect (RYME Remix)
1
about music
MFF MUSIC 014 – M.in & Riven – "Connect EP"
1. M.in & Riven – Connect
2. M.in & Riven – Real Underground
3. M.in & Riven – Connect (RYME Remix)
4. M.in & Riven – Real Underground (Matt Ossentjuk & Diego Cuevas Remix)
5. M.in & Riven – Real Underground (DISCASE Remix)
Release Date: October 14
Format: digital
Label boss M.in of My Favourite Freaks Music locked himself inside of his studio with all of the new analogue synthesizers and drum computers. The achievement of this work is his new album "Year Of The Ape", which has been released on July 01st and the feedbacks on it where overwhelming.
Now it is about time to reveal his third Remix EP, which contains the 2 original tracks and 3 stunning Remixes.
The collab with Riven gave birth to the house smasher with the suitable name 'Connect', which takes the listener on a journey with exciting vocal shots and groovy synth stabs.
'Real Underground' that is also a result of the collaboration with Riven, M.in his love to analogue synths shows up very clearly again. With the Moog Mother 32 he created a mad synth line that again and again comes across the deep bass of the Sub 37. M.in himself explains the message of the track with his own vocals: 'Just clap!'
RYME remixed 'Connect' on a new level with a unique interpretation of the title track.
As part of a big Remix contest Discase, Matt Ossentjuk & Diego Cuevas has been chosen to complete this thrilling EP.
View more music