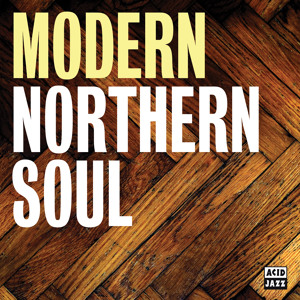 Men Of North Country – Com'un Home (SMOOVE REMIX)
0
about music
Forthcoming …
ACID JAZZ RECORDS
Modern Northern Soul
(Compilation)
–
Various Northern Soul Artists
Format: CD & Digital Download
Cat No: AJXCD376
Release Date: 15.06.15
Genre: Mod /Northern Soul
Acid Jazz Records have been at the forefront of contemporary soul artists releasing their modern take on the traditional Northern Style genre.
Now, twenty-one of the best modern Northern Soul tracks have been compiled on this CD.
Featuring Men Of North Country's brilliant reworking of the Lou Pride classic I'm Com'un Home In The Mornun, spectacularly remixed by Smoove.
The compilation contains the best taylor-made soul of the decade, including Andy Lewis & Paul Weller's top 20 hit, Are You Trying To Be Lonely, The Third Degree's Mercy (the track made famous by Duffy), Night Trains' version of the Stranglers hit No More Heroes, soul legend Dean Parrish and his collaboration with Lord Large – Left Right and Centre (A track written by Paul Weller when he was a mere 16 year old lad).
Look out for the new kids on the scene and their tracks, Lucky Lady and The Big AC from those fresh faced New Street Adventure boys, delivering old school new cool soulful vocals and horn section with vigour.
Kick back and get rejuvenated with these hearty Modern Northern Soul remixes, revisits and renegades.
View more music