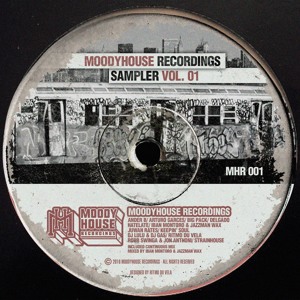 Juwan Rates – For The Love (Original Mix)
0
about music
MoodyHouse Recordings presents MHR001, the first release of the label, featuring a greatest selection of the most innovative House and Jackin music. Pure Culture always looking over the side at the House Underground scene.
This 12 track compilation includes tracks from Ander B, Arturo Garces, Big Pack, Delgado, HateLate, Iban Montoro & Jazzman Wax, Juwan Rates, Keepin' Soul, DJ LULU & DJ Gas, Ritmo Du Vela, Robb Swinga & Jon Anthoni, StrainHouse.
This special digital edition features 11 unmixed tracks and is exclusively available on digital download.
Include a exclusive ´Continuos Mix´ Mixed by Iban Montoro & Jazzman Wax.
Delivered by Label Worx on behalf of MoodyHouse Recordings
View more music