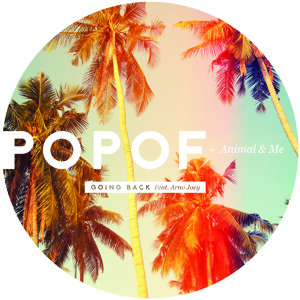 Popof and Animal & Me – Going Back ft Arno Joey (Eats Everything Remix)
0
about music
OUT NOW ON 12″
JUNO: bit.ly/1Evs8Cy
PHONICA: bit.ly/1NKyvoo
DEEJAY: bit.ly/1JzEUyP
Parisian Popof releases the second single from his stunning artist album 'Love Somebody' on Hot Creations. 'Going Back feat. Arno Joey' is also a collaboration with Animal & Me with a feast of remixes on offer.
Following in the same suit as the first single from the album, 'Going Back' also features the voice of Arno Joey and is a superior piece of electronic music with great crossover appeal. Oxia & Miss Kittin team up for the first remix adding percussion and hypnotic synths, spicing things up with Miss Kittin's vocals. On the B-side, Eats Everything mixes trippy FX and a big build for the main room, while Lee Foss keeps things deep and smooth.
Voted Best Newcomer artist at the Ibiza DJ Awards in 2009, Popof has gained notoriety for his work with Cocoon, and remixing the likes of Depeche Mode, Chemical Brothers, and Moby. One of the most downloaded artists in techno music, he was appointed the official mentor of the Paris Techno Parade 2013's fifteen year anniversary, a great honour he shared in front of 300.000 participants. Animal & Me is a French DJ and producer who is also known as Mono Dos on Definive.
French DJ and producers Oxia & Miss Kittin are big names in the game. Their successful track 'Housewife' released in 2012 can be found on InFine. Bristolian Eats Everything has been a leader of the new wave of British DJs and producers. His releases can be found on labels such as Pets Recordings, Hypercolour and Southern Fried. Hot Creations co-founder Lee Foss has been growing from strength to strength with a recent venture with MK and Anabel Englund as Pleasure State.
TRACK LISTING
A1 Going Back feat. Arno Joey
A2 Going Back feat. Arno Joey & Miss Kittin (Oxia & Miss Kittin Remix)
B1 Going Back feat. Arno Joey (Eats Everything Remix)
B2 Going Back feat. Arno Joey (Lee Foss Remix)
View more music