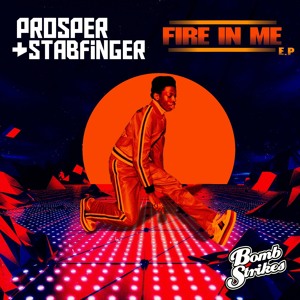 Prosper & Stabfinger – Fire in Me (feat. Georges Perin)
0
about music
Prosper & Stabfinger – Fire in Me EP.
Released 25th May: fanlink.to/Bm36
Available to pre order/save now.
Follow Bombstrikes: www.facebook.com/Bombstrikes/
Follow Prosper: www.facebook.com/Dj.Prosper/
Follow Stabfinger: www.facebook.com/stab-finger-143698275698116
Blurb:
French duo Prosper and Stabfinger deliver their strongest work to date with the release of this three track EP on Bombstrikes! Oh lord, the pair have gone straight to the funk jugular on this one. Opening track 'Fire in Me' sets the tone in some style, vocals from the always soulful Georges Perin ride along with guitar hooks, horns and top shelf production for what will become an instant classic. Second track 'Drive By Pony' continues the ridiculously high levels of quality. This time the legendary Ashley Slater (Freakpower) delivers the vocals in his trademark style over infectious beats. Rounding things off is the golden era sounding Get Out My life, again with Ashley Slater on vocals, this time joined by on point delivery of The Pride and Tha Groovy Basterds. An EP that will find a welcome home in your ears and make moving your feet obligatory! Quality of the highest order.
View more music