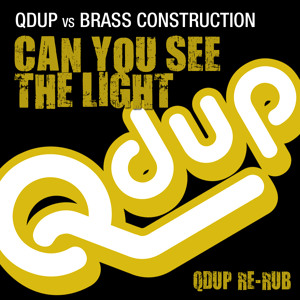 Qdup vs Brass Construction – Can You See The Light (Qdup Re-Rub)
0
about music
Qdup vs Brass Construction – Can You See The Light (Qdup Re-Rub)
Simply like my Facebook here to download the tune-
http://statictab.com/ipry5v9
PM me if you don't have Facebook for a link.
Like the track? Please click the Repost ↻ button and spread the funk like fire!
In the spirit of Valentine's day and for the love of funk, I've decided to give away one of my secret weapon Re-Rubs of Brass Construction's funky anthem "Can You See The Light". I originally made this one leading up to the summer festival season and premiered it at Shambhala Music Festivals wonderful Fractal Forrest stage back in Aug 2013. It's a real funky breaks throw down with Qdup's remix treatment to rock the party. Kept as a secret weapon tune since then, it's now yours for FREE!
Catch Qdup Djing this Friday Feb 14th in Toronto, Ontario for a Valentine's Day throw down when Make It Funky & CirQlation present "Loving the Funk" Featuring Qdup (Washington DC) @ ROUND Venue.
Event Link-
http://tinyurl.com/lc92lkn
Keep up with Qdup online-
twitter.com/QdupMusic
soundcloud.com/qdupmusic/
www.facebook.com/QdupMusic
View more music