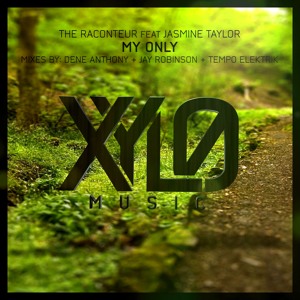 The Raconteur Feat Jasmine Taylor – My Only (Dene Antony Remix)(AVAILABLE 22nd JUNE) [XM025]
1
about music
Like the track? Click the [Repost] ↻ button & Leave your feedback!
Next up we bring you the debut release on Xylo from The Raconteur. Bumpin beats laiden with a luch vocal from Jasmine Taylor all pushed along by a deep rumblin bass, just the way we like it. Steppin up on remix duty we have Dene Antony, Jay Robinson and Tempo Elektrik so get stuck in and play them loud, with Ibiza and festival season underway this could be a track you will be hearing quite a bit.
Early support from Grant Nelson, Shiba San, Low Steppa, Martin Ikin, Majestic, Hybrid Theory, Amine Edge, Dj Ez, DJ Caspa, Vanilla Ace, A Lister, Adam Fierce and many more
It's important we get your feedback as well as the big guys so please leave feedback for the Artist!
Love Bass? Love Xylo!
Please submit demos as private SoundCloud links, then email to: Demos:demos@xylomusic.co.uk
Twitter > @xylomusic1
Facebook > @Xylo-Music
Soundcloud > @theraconteuruk
Soundcloud > @deneantony
View more music