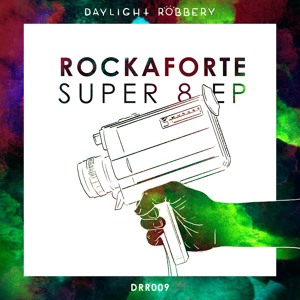 Rockaforte – Black Velvet
0
about music
We are delighted to welcome RockaForte to Daylight Robbery with his Super 8 EP.
RockaForte is gaining recognition for his own productions as well as running his own imprint, Endless Music. With releases on such labels as Nurvous, Indiana Tones, Milk & Sugar and Spirit Soul Records, its clear RockaForte is garnering respect for his sound from far and wide.
Super 8 starts the EP off with forward motion. The pulsing bass stabs drive the track forward, going toe to toe with the percussion and moody pads to create a dark and cinematic texture.
Mad World is a smooth and creamy number; the chugging bass and fresh keys blend to create a grooving rhythm. The delicate vocal trickling through giving a sun kissed taste.
Black Velvet comes at you to take you to the late late night. The relentless pulsating groove pairs with a hypnotic ambience to take you on a dark and melodic journey.
View more music