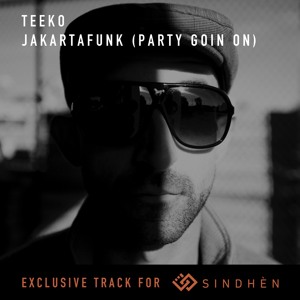 TEEKO – JAKARTAFUNK (PARTY GOIN ON)
1
about music
TEEKO is coming to Jakarta for his first ever South East Asia perfomance exclusively for Sindhen Apps.
We asked him to make something for his fans and Love is what they will received. It's free download for everyone so go Download that JAKARTAFUNK now!!!
If you're in Jakarta on March 20th, he'll be performing at Hide and Seek SCBD.
Event info
https://www.facebook.com/events/319959531547207/
For more information
Teeko – https://soundcloud.com/teekomusic
Sindhen – http://www.sindhenapp.com/
Goodnws – http://thegoodnws.com/
Ageless Galaxy – https://www.facebook.com/aglxy
Hide & Seek – http://www.hideandseek.co.id/
Not to worry peeps. If you can't download because the number of download is exceeded, here's another link to the track

View more music