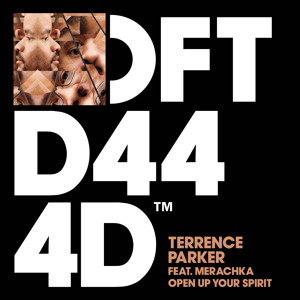 Terrence Parker ft Merachka – 'Open Up Your Spirit (TP's Bangin Piano Remix)'
0
about music
Detroit legend Terrence Parker makes his Defected debut this autumn with 'Open Up Your Spirit', a release that includes four brand new mixes of one of the standout cuts from his Life On The Back 9 album (which is set for release on Defected on 2nd November 2014. For information, click here: http://defected.com/news/terrence-parker-life-back-9/)
Kicking off proceeding on 'Open Up Your Spirit' is TP's Deeep Detroit Heat Remix, a near perfect cut that demonstrates why Parker is absolutely at the forefront of soulful house done the right way. TP's Bangin Piano Remix does what it says on the tin as classic piano chords and four-to-the-floor house beats build the track to almost cacophonic extreme before dropping into a warm bass synth to start the ride over again. This is followed by TP's Deeep Detroit Heat Instrumental and completing the pack is Merachka's Kreep Into Your Spirit And Open It Up Remix which strips things back with 303-esque acid lines and thumping kick-claps.
'Open Up Your Spirit' is out 20th October 2014.
View more music