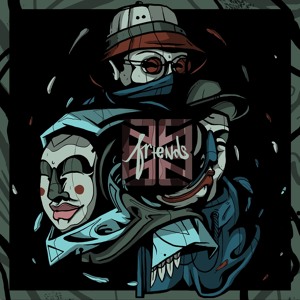 The Kount – Jupiter
1
about music
Free Download:
www.toneden.io/zensupremacy/post/zensupremacy-friends-full-tape-free-download
Discover:
soundcloud.com/the-kount
"Out of many one people"
It's been a vivid journey so far. Within months we have been introduced to a lot of new people, expanded our boundaries and celebrated our new achievements with our good friends and family members. YOU have been an integral part of our journey and also have been responsible for taking our message across Europe, Asia and the United States. Therefore we'd like to dedicate the next two projects to YOU: "Friends" & "Family".
27th of March is our date for the "Friends" project. A vivid and colorful mixture of sounds submitted to us by both well known producers and newcomers. Let your ears be filled with the friendship spirit.
27th of April is the launch date for "Family". As you may guess, it's made up out of our current ZenSupremacy roster. You can't measure the amount of excitement we have bringing this artistic diversity to you. It's our first time getting together in such a large-scaled project. But again, all of this wouldn't be possible without YOU, our friends and family.
Stay Zen,
Peace, Love & Good Vibes,
-The ZenSupremacy Family
View more music