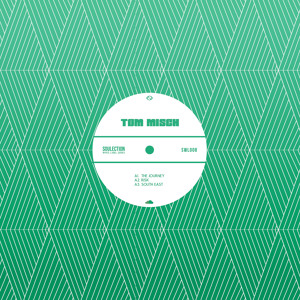 Tom Misch – Risk
0
about music
▶ Soulection ~ The Sound of Tomorrow▶ facebook.com/soulection | twitter.com/soulection
◈ Discover: @tom-misch
◈ Full EP: soundcloud.com/soulection/sets/tom-misch-soulection-white-1
◈ #WhiteLabelFriday
As we get ready for a busy summer, of spreading the sound of tomorrow across the globe, we can't help but take a step back and bring you all the feel good, forward thinking music you know and love from Soulection. This installment of our White Label series comes from 18 year old London composer, songwriter, guitarist, singer & violinist, Tom Misch. We felt the need to list all of this in the description, because each track is such an audio masterpiece. This one is for everyone, but true fans of Dilla, and smooth, mellow, R&B inspired hip-hop beats, will definitely enjoy this release.
"Basically this EP is me attempting to make instrumentals that will effect people moods in a positive way but also make people think, all produced and recorded by myself in my bedroom. I've used a combination of obscure jazz samples but mostly live instrumentation that I've recorded, so I recored guitar, violin, bit of vocals and sound effects etc." -Tom Misch
▶ Download Tom Misch's latest release 'Beat Tape 1' via tommisch1.bandcamp.com/
◈ Make sure to catch up on our whole White label Series here: soundcloud.com/soulection/sets/soulection-white-label-series
◈ Executive Produced: Joe Kay
◈ Artwork: Andre Power!
For more info go to ➫ soulection.com
View more music