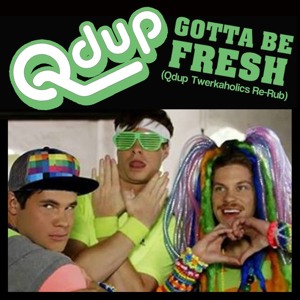 Workaholics – Gotta Be Fresh (Qdup Twerkaholics Re-Rub)
0
about music
Simply click one of the download links above or below this text, then Like & Follow me on Facebook and Soundcloud to access the download link-
statictab.com/ipry5v9
If you don't have a facebook account, feel free to send me a private message and I'll send you a link. Having a larger social following helps me spread the word and get larger gigs, so I appreciate you all following me and a small price to pay for my tunes I think.
Like the track? Please click the Repost ↻ button and spread the funk like fire!
===============================================
Workaholics has been one of my favorite shows for quite a while. I knew I had to do something with the theme song and with it as the basis, this is what I came up with. Lots of additional production, 808's and fun old school samples were thrown in to make this party break set off the dance floor. I've been playing it in my sets and it has been a secret weapon for me and a few close producer / dj friends for the past little while.. Now it's available here for you for free for being awesome fans. Now get your twerk rave on!
========================================
Keep up with Qdup online-
View more music