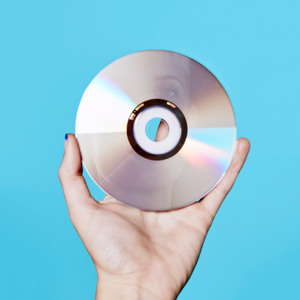 YACHT – Where Does This Disco?
0
about music
OUT NOW on iTunes: http://smarturl.it/yachtdisco
Where Does This Disco? is about love and compact discs. They're both on the edge of becoming obsolete, and they both get scratched if you play them too hard. They're both mirrors, but one is still the best medium we have for connecting with each other.
Where Does This Disco? is our first release on Downtown Records. It's also the namesake for our upcoming North American tour, during which a special editioned object containing this song will be available for purchase. The remix is by the wildly talented Jerome LOL, one-half of DJ Dodger Stadium, and wholly from the Internet.
Written by Jona Bechtolt & Claire L. Evans
Produced by Jona Bechtolt
Additional Production by Rob Kieswetter
Mastered by Timothy Stollenwerk
Where Does This Disco? North American Tour
http://wheredoesthisdisco.today
09.13.14 – XOXO Festival at Holocene [SOLD OUT] – Portland, OR
09.14.14 – Bluebird Theater – Denver, CO *
09.15.14 – The Record Bar – Kansas City, MO *
09.16.14 – Plush – St. Louis, MO *
09.17.14 – Exit In – Nashville, TN *
09.19.14 – Black Cat – Washington, DC *

09.20.14 – Mercury Lounge [SOLD OUT] – New York, NY *
09.21.14 – First Unitarian Church – Philadelphia, PA *
09.22.14 – Rough Trade [SOLD OUT] – Brooklyn, NY *

09.23.14 – Mercury Lounge – New York, NY *
09.24.14 – Brighton Music Hall – Boston, MA *
09.26.14 – The Hoxton – Toronto, ON *
09.27.14 – Concord Music Hall – Chicago, IL *
09.28.14 – Fine Line Music Cafe – Minneapolis, MN *
09.30.14 — WIRED By Design Conference [SOLD OUT] — Marin County, CA
10.01.14 – Wonder Ballroom – Portland, OR *
10.02.14 – Fortune Sound Club – Vancouver, BC *
10.03.14 – Neumos – Seattle, WA *
10.05.14 – TBD Festival – Sacramento, CA *
* with White Fang
View more music